ENGLISH
Call us now!

+39 0541/381680
REQUEST A FREE QUOTE
Whatsapp: +39 335 5250849
The best and most affordable deals for a 3 star holiday!
WE ARE SORRY BUT THERE ARE CURRENTLY NO OFFERS…

Request a free quote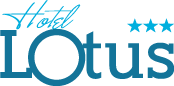 Credits TITANKA! Spa © 2013
Explore
Stay up to date!
Sign up to our newsletter to get updates on all our latest news and
offers
.