ENGLISH
REQUEST A FREE QUOTE
Whatsapp: +39 335 5250849
The best and most affordable deals for a 3 star holiday!
4 DAYS FOR THE PRICE OF 3! And 5° DAY = € 50,00!
New Year's Eve isn't that far! Hurry up! An unmissable promotion offering 4 DAYS FOR THE PRICE OF 3 will be available to those who book well in advance! Furthermore, the 5° DAY is offe... (detail)
Offer valid from 30/12 up to
4 nights for the price of 3!
Spend a weekend full of happiness, good food, trips to the parks and relax at the Lotus Hotel of Marina Centro in Rimini, a Family Hotel welcoming families with kids and whoever travels in the company... (detail)
Offer valid from 25/03 up to
6 nights for the price of 5, kid up to 16 for FREE and complimentary Mirabilandia!
May brings...mirages!!! Mirages of long, sunny days on the beach, ready to become reality!   The beach resorts reopen their doors, as well as the ice-cream parlors, the bars and the shops on th... (detail)
Offer valid from 01/05 up to
CHILD aged up to 6 years FREE OF CHARGE and Mirabilandia for free for those aged up to 10 years!
What's better than a fantastic stay during the month of May in Rimini, when summer is right around the corner and a lively, joyful and much expected atmosphere hovers in the air?Lotus Hotel ... (detail)
Offer valid from 21/05 up to
WE ARE SORRY BUT THERE ARE CURRENTLY NO OFFERS…

Request a free quote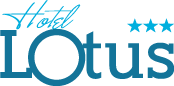 Credits TITANKA! Spa © 2013
Explore
Stay up to date!
Sign up to our newsletter to get updates on all our latest news and
offers
.