3-star hotel in Rimini for family vacations!
A holiday with your family means being able to spend time playing with your children, going on excursions and walks and bike rides all together…For parents, it means being able to allow yourself to indulge in a few moments for yourself to relax at the beach with friends or a good book whilst your children are being looked after by skilled entertainment experts.  
Our comfortable 3 star hotel with beach access in Rimini Marina Centro is the ideal solution for those who want to spend pleasant family holidays dedicated to happiness and serenity. It is located just 100 metres from the private beach which is always clean, safe and has all commodities. The shallow and tranquil waters of this Adriatic beach provides children with the ideal place to play in total safety and release all their energy.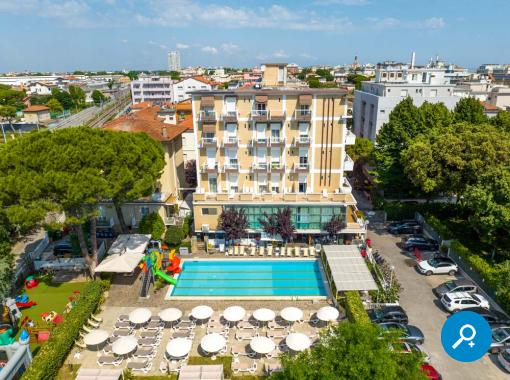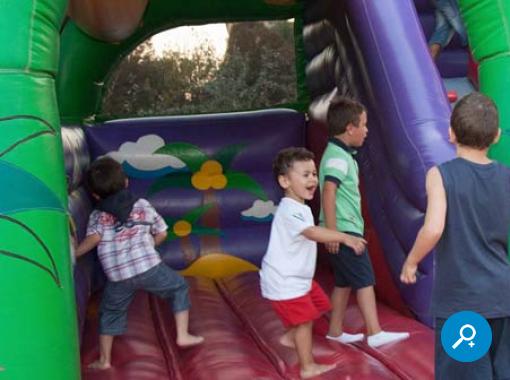 The private beach, which is a short walk from the hotel, offers all commodities in a modern beach establishment. For sports lovers and the lovers of the outdoors there is a five-aside football field as well as basketball court, beach volley and bocce ball courts. There are reading and relaxation areas with nebulizers on the beach, hot showers and private booths for those who love sun. There is a play area, mini club and trampolines, a babysitting service and much more for children.

 Our entertainment service and mini club for children is one of our 3 star hotel's strengths. A trained baby sitter is available 8 hours a day and also during meal times. 

The entertainment staff organize many activities such as pool games, diving competitions, PlayStation competitions, face painting, creative workshops, games and exercise activities in the hotel. There's mini golf, trampolines, a play area and much more on the beach!

 Our hotel doesn't only provide entertainment just for children! We look forward to hosting all guests so that they can enjoy fun days with all our staff! Workshops, aqua gym lessons, dance classes, games with prizes, dancing in the evening and theme parties and much more!