ENGLISH
REQUEST A FREE QUOTE
Whatsapp: +39 335 5250849
Estimates for a 3-star hotel in Rimini
To request information regarding your stay or to send a request for a booking, fill in the form below and click Send request. A staff member will reply as soon as possible and provide all information you require.

For further information contact us via email, fax or phone.
Request a free quote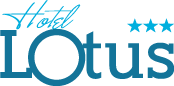 Credits TITANKA! Spa © 2013
Explore
Stay up to date!
Sign up to our newsletter to get updates on all our latest news and
offers
.