ENGLISH
REQUEST A FREE QUOTE
Whatsapp: +39 335 5250849
Reviews for hotel Lotus Rimini Marina Centre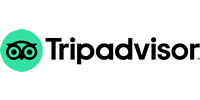 Excellent rapport qualité prix
Nous avons passé une semaine début juin. L'accueil est vraiment chaleureux avec un soucis permanent de rendre service. Les chambres, certes pas très grandes, sont très propres et silencieuses car l'hôtel se situe à la fin d'une rue sans issue. La restauration est variée, copieuse et le service une nouvelle fois sans reproche. Un petit exemple de la qualité du service : nous demandions des renseignements sur les lignes de bus. Le responsable qui était dans son bureau est tout de suite intervenu pour nous mettre en garde sur les pickpockets. C'est un détail mais ça montre l'attention portée à la clientèle. Au vu des tarifs, je ne peux que conseiller cet hôtel.
Eric D - 14-06-2015
Request a free quote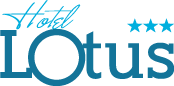 Credits TITANKA! Spa © 2013
Explore
Stay up to date!
Sign up to our newsletter to get updates on all our latest news and
offers
.