ENGLISH
REQUEST A FREE QUOTE
Whatsapp: +39 335 5250849
CHILD aged up to 6 years FREE OF CHARGE and Mirabilandia for free for those aged up to 10 years!
What's better than a fantastic stay during the month of May in Rimini, when summer is right around the corner and a lively, joyful and much expected atmosphere hovers in the air?Lotus Hotel ... (detail)
Offer valid from 21/05 up to
Request a free quote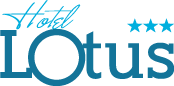 Credits TITANKA! Spa © 2013
Explore
Stay up to date!
Sign up to our newsletter to get updates on all our latest news and
offers
.