ENGLISH
Call us now!

+39 0541/381680
REQUEST A FREE QUOTE
Whatsapp: +39 335 5250849
Special offer for family vacations for the last week of July in hotel of Rimini with kids discounts
From July 25 to August 1, 2015 all kids enjoy a 50% discount!
Choose the end of July for a relaxing stay at the seaside with your family! You will have a great time to dedicate to yourself and to your kids in the wonderful setting of Rimini and the Adriatic Riviera. 
 
Choose the Lotus Hotel of Marina Centro, specialized in welcoming families with kids and with dedicated services for the young guests, for your late July stay at the seaside.
 
Fore the week between July 25 and August 1, 2015, the Lotus Hotel offers a truly unmissable promotion:  50% off for all the kids!
 
LAST WEEK OF JULY 2015 SPECIAL
(offer valid from July 25 to August 1, 2015)
 
7-NIGHT ALL-INCLUSIVE SOFT: € 427.00* per person
7-NIGHT ALL-INCLUSIVE BEACH: € 462.00* per person
 
Plus... ALL KIDS in quadruple bedroom ENJOY A 50% DISCOUNT!
2 ADULTS + 2 KIDS = 3 = € 1.386,00
2 ADULTS + 3 KIDS = 3,5 = € 1.617,00
 
*Rates don't include the Tourist Tax of € 1.50/day for guests over 14 years old.
 
The LATE JULY ALL-INCLUSIVE PACKAGE includes:

Full board with unlimited water and house wine during meals
1 beach umbrella + 2 sunbeds per room
Evening entertainment for adults and kids, and Mini-Club for the youngest guests
Free access to the swimming pool and solarium, equipped with beach umbrellas and comfortable sun beds
Watermelon feast and great cocktails at the poolside
Nutella Party, karaoke, baby dance, themed dinners, gala events, "Romagna evenings" and much more
Air conditioning
Wi-Fi Internet Connection
Parking lot
Special agreements with the wellness center of the nearby STEVEN SPORTING CLUB
See all »
Request a free quote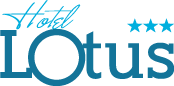 Credits TITANKA! Spa © 2013
Explore
Stay up to date!
Sign up to our newsletter to get updates on all our latest news and
offers
.