ENGLISH
REQUEST A FREE QUOTE
Whatsapp: +39 335 5250849
New Year's Eve 2016 Offer in Rimini at 3 star hotel near Piazzale Fellini
4 DAYS FOR THE PRICE OF 3! And 5° DAY = € 50,00!
New Year's Eve isn't that far! Hurry up! An unmissable promotion offering 4 DAYS FOR THE PRICE OF 3 will be available to those who book well in advance! Furthermore, the 5° DAY is offe... (detail)
See all »
Special Offers for Easter holidays all-inclusive hotel with free kids in Rimini
4 nights for the price of 3!
Spend a weekend full of happiness, good food, trips to the parks and relax at the Lotus Hotel of Marina Centro in Rimini, a Family Hotel welcoming families with kids and whoever travels in the company... (detail)
See all »
Request a free quote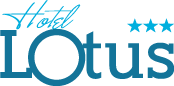 Credits TITANKA! Spa © 2013
Explore
Stay up to date!
Sign up to our newsletter to get updates on all our latest news and
offers
.