From July 25 to August 1, 2015 all kids enjoy a 50% discount!
Choose the end of July for a relaxing stay at the seaside with your family! You will have a great time to dedicate to yourself and to your kids in the wonderful setting of Rimini and the Adriatic Rivi... (detail)
Offer valid from 25/07 up to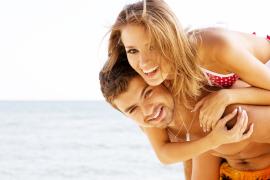 From August 1 to 8, 2015, 6 nights in all-inclusive starting from € 69!
It's finally August! The month everybody was waiting for, is not that far! The vacations are approaching and it's time to plan the perfect stay, to enjoy unforgettable days at the seaside, in ... (detail)
Offer valid from 01/08 up to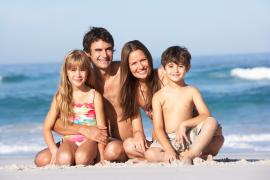 Family Plan 2 + 2 = 3 amount valid for children under 16
It's time to think about your next August holiday! The Adriatic Coast is the favourite destination for people travelling with children, for groups of friends or for couples looking for relaxat... (detail)
Offer valid from 08/08 up to
From August 23 to 30, 2015, All-inclusive stay with children - 50%
Choose the last week of August for your unforgettable sunbathing and sea sessions in Rimini! No other hotel better than Hotel Lotus in Marina Centro will offer you good fun and joy beyond limits! &nb... (detail)
Offer valid from 23/08 up to