ENGLISH
Call us now!

+39 0541/381680
REQUEST A FREE QUOTE
Whatsapp: +39 335 5250849
August offer for families with children under 16 years old in a hotel close to the sea in Rimini
Family Plan 2 + 2 = 3 amount valid for children under 16
It's time to think about your next August holiday!
The Adriatic Coast is the favourite destination for people travelling with children, for groups of friends or for couples looking for relaxation and alone time. Hotel Lotus in Rimini Marina Centro is the perfect accommodation for every kind of requirement but always pays special attention to families with children, offering them many special services for the littlest ones and their mothers.

From 8 to 15 August 2015, the comfortable 3 star hotel close to the sea is offering a stay with an all  inclusive formula that is truly affordable with its family plan for children under 16 years, deals with a Wellness Centre and the Beach Village water park and many more services.

Don't miss the chance to spend a fun holiday at the seaside in the Romagna region too, find out about the offer and book now
 
AUGUST FAMILY OFFER
(offer valid from 8 to 15 August 2015)
 
ALL INCLUSIVE PACKAGE
7 NIGHTS = € 559,00 per person
FAMILY PLAN 2+2= 3 = € 1.677,00 amount valid for children under 16 years

ALL INCLUSIVE + BEACH SERVICE PACKAGE
7 NIGHTS = € 595.00 per person
FAMILY PLAN 2+2= 3 = € 1.785,00 amount valid for children under 16 years

The package AUGUST FOR FAMILIES includes:

Full board
Drinks with meals (water and house wine)
Parking
Pool
Free entrance to the Beach Village Water Park
Partnerships with Wellness and Fitness Centre
Entertainment everyday
3 themed evenings per week
Kid's Club and Babysitter during meals

And much more!
What are you waiting for? Book your next AUGUST HOLIDAY on the Adriatic Coast at Hotel Lotus straight away!

To find out more or to request a personalised quote, fill in the form below:


See all »
Request a free quote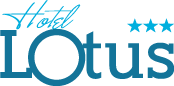 Credits TITANKA! Spa © 2013
Explore
Stay up to date!
Sign up to our newsletter to get updates on all our latest news and
offers
.